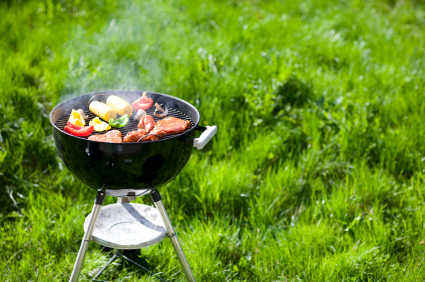 Summer, summer, summertime is the season of barbecues and backyard parties. They're always a great chance to get together with family and loved ones. Unfortunately, they can also be an opportunity to knock yourself off of the clean-eating track.
Don't let it happen to you Best Shape of Your Life Challengers.
If you know you're going somewhere to celebrate the 4th of July that will have less-than-ideal foods, bring your own eats that will lessen the temptation to stray from your challenge-approved food.
Same goes if you're hosting an Independence Day party. You don't have to only serve diet-destroying options. You can Google countless options for healthy Paleo-friendly party foods but here are a few options to get you started:
Appetizers
Moroccan Meatballs via The Clothes Make the Girl
Barbecue Staples
Avocado-stuffed Burger via Civilized Caveman
Dessert
Chocolate Almond Butter Cups via Balanced Bites
---
WOD – 7.3.2012
"Cindy"
AMRAP 20 Minutes
5 Pullups
10 Pushups
15 Squats